The Ecocapsule, the all new way to go off the grid, is taking tiny living to a whole new level.  Fitting almost anywhere it can be on or off the grid and still be comfortable.   Powered by 600W of solar cells and a wind turbine capable of up to 750W electricity is available year round regardless of the weather.
The unique shape of the fiberglass body over the aluminum hull not only makes the Ecocapsule energy efficient, it also provides rain water collection to a tank that is filtered for you.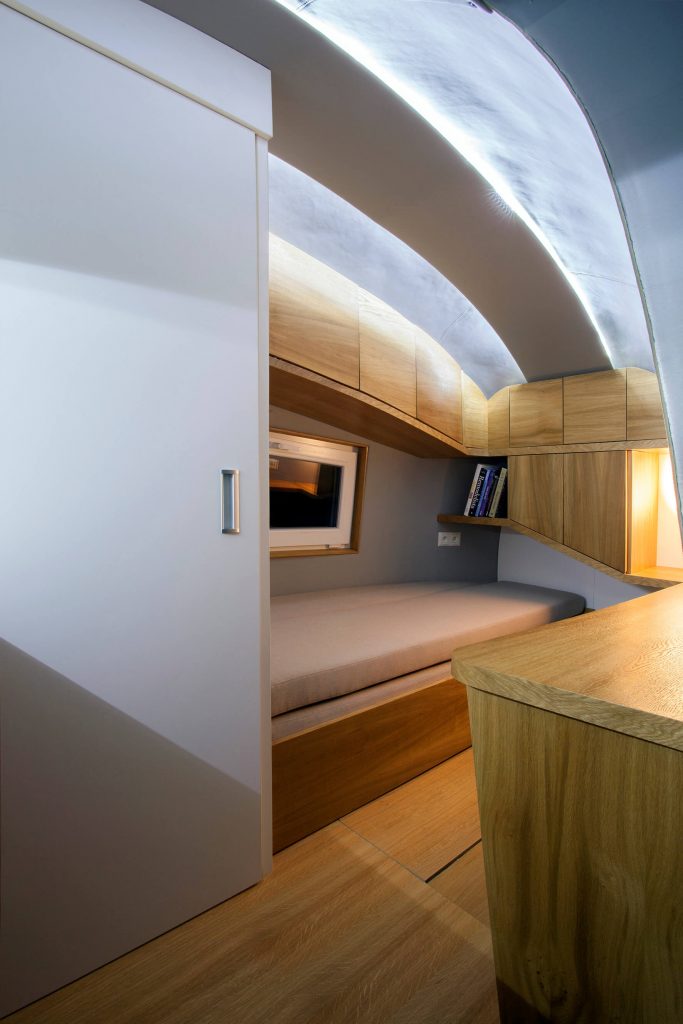 The Ecocapsule includes a shower, toilet, kitchen, double bed and work space.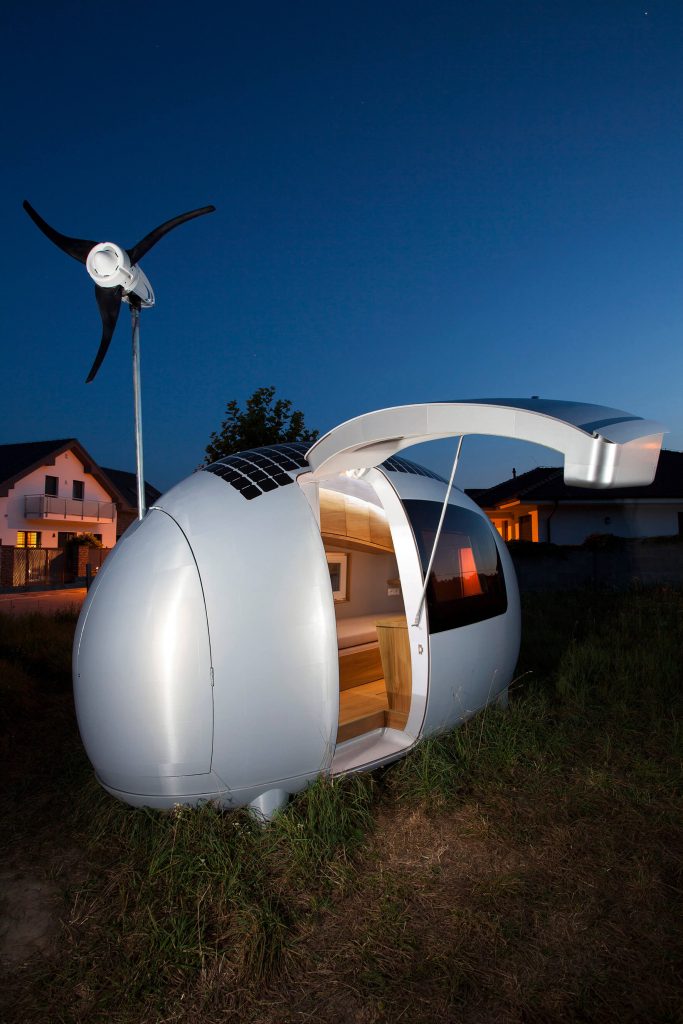 Preordering is available for the Ecocapsule, great for guest housing, camping, or a quiet space.